Pedram Ilbeigi, D.O., FACS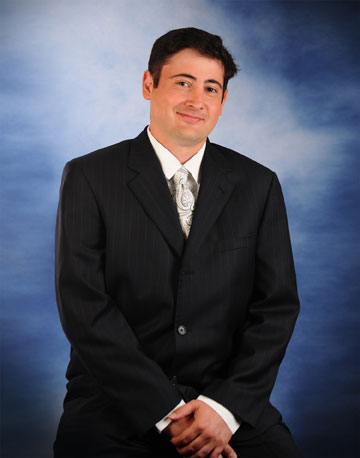 Dr. Peter was recently recruited by Dr. Marvin Brooks to take over a 30-plus year urology practice in the Palm Springs, Rancho Mirage region in order to provide a more comprehensive and technologically advanced urologic options in the Coachella valley.  He is the medical director of the Urologic Institute of the Desert and practices on site and on location at the prestigious Eisenhower Medical Center in Palm Desert, CA.  He brings a wealth of information and technical expertise in the field of Robotic surgery, advanced laparoscopic surgery and female incontinence and reconstructive surgery to Urologic Institute.
Dr. Peter attended University of California where he received his Bachelors in Physiology in 1995, completed his Masters at Georgetown University school of Medicine in 1996. He graduated top of his class, receiving his doctorate from the founding school of Osteopathic Medicine (AT Still University, College of osteopathic medicine). He attended the surgical residency program at the University of Medicine and Dentistry of New Jersey and stayed on to complete his urology, laparoscopy and Robotic surgery training at Hackensack University Medical Center and UMDNJ – New Jersey Medical School. Upon completion of his training, he joined the Urologic Institute of New Jersey where he served as the director of robotics and minimally invasive surgery.  He was soon recruited to serve as the Director of Urologic Oncology at St. Michael's Medical center in Newark, New Jersey and became a Clinical Assistant Professor of Urology at UMDNJ- New Jersey Medical School.  To this date, he maintains his academic position at this prestigious institution. Dr. Peter is the co-founder of Urologic Institute of the High Desert, Inc where he was recruited by prestigious St. Mary Medical Center to initiate the High Desert's first and only Robotic Surgical Program.  He now practices in the Coachella Valley.  In the last five years, he has performed over 750 robotic prostate surgeries, 50 robotic bladder surgeries, and 450 laparoscopic kidney/adrenal and ureteral surgeries.
Dr. Peter was named the Praecis Gerard P. Murphy Scholar for urologic cancer research in 2004 and 2006 and was the recipient of the outstanding Laparoscopic surgeon achievement award from the society of laparo-endoscopic surgeon (SLS) in 2005.
Dr. Peter is a diplomate of the American Urologic Association and is board certified by the American board of Urology.  He specializes in advanced laparoscopy, Robotics and minimally invasive surgery involving complex urinary stone disease, genitourinary reconstructive surgery including female cosmetic reconstruction and urological oncology. Dr. Peter has been nationally recognized for numerous publications and educational video productions involving complex laparoscopic kidney and adrenal surgery, robotic-assisted laparoscopic prostatectomy, and laparoscopic pyeloplasty with concomitant renal stone management.  He serves as teaching and proctoring surgeon for several institutions including intuitive Surgical for robotic prostatectomy, American Medical Surgical for green light laser prostatectomy, as well as Cryocare for Cryosurgery for Prostate Cancer.